Tile & Grout Cleaning
Serving the community since 2017, we are the area experts on tile and grout cleaning. If you are starting to forget what color your grout used to be, give a call to the professionals at System4 of Central Colorado and we will give you a free quote.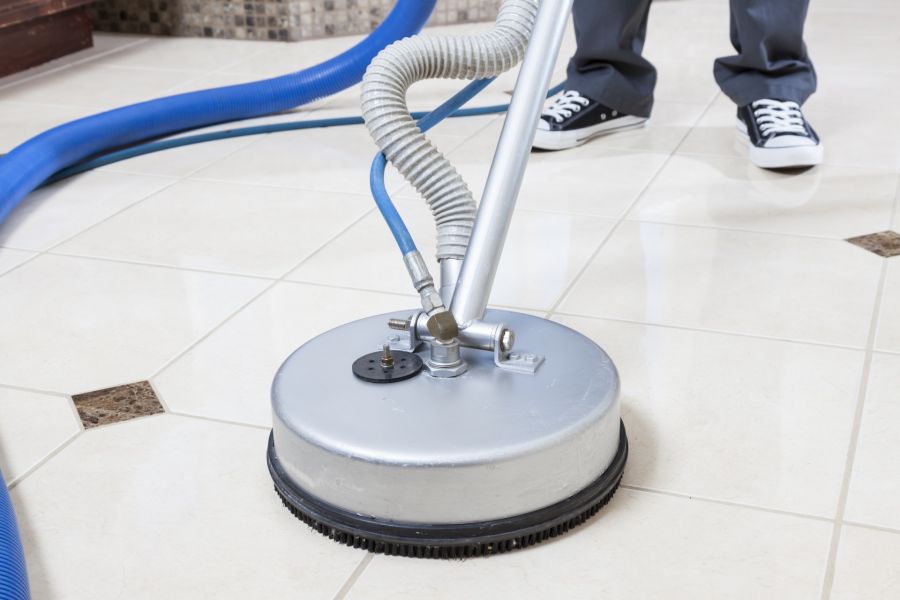 ---
Call for a FREE Quote
---
Why Clean Your Tile and Grout?
Sweeping, vacuuming, and mopping simply do not cut it when it comes to deep cleaning your tile floors. Since tile is a smooth surface it is more resistant to staining and getting dirty, but grout is naturally porous making it extremely susceptible to staining. When you call the professionals at System4 of Central Colorado, we guarantee that your tile and grout will be pristine when we leave.
Don't Attempt a DIY Grout Cleaning
If you want cleaner grout a do-it-yourself attempt might sound like a great idea, but we recommend against it. If you DIY clean your tile and grout, you risk not getting as deep of a clean, missing areas, and exposing yourself to harsh chemicals. After cleaning the grout and tile yourself, you may realize you still need to call a professional to get all the staining out, so save yourself time and money, and give us a call now. We are trained in grout and tile cleaning, so we take all the proper precautions and know how to complete a job well done.
Why Call the Experts at System4 of Central Colorado for Your Grout Cleaning?
For over 6 years, we have been helping the community with all of their cleaning needs. We have made a reputation for ourselves for completing an excellent, detail-oriented job in a time-efficient manner. We understand you lead a busy life, so let us take care of all of your tile and grout cleaning needs. We complete the service quickly and efficiently so we will be out of your home or business in no time. We offer affordable pricing on all of our services, so give us a call at (720) 295-3925 and we can provide you with a free quote!
---
Call for Fast FREE Quote
---